5.) Check Out Discount Airfare Websites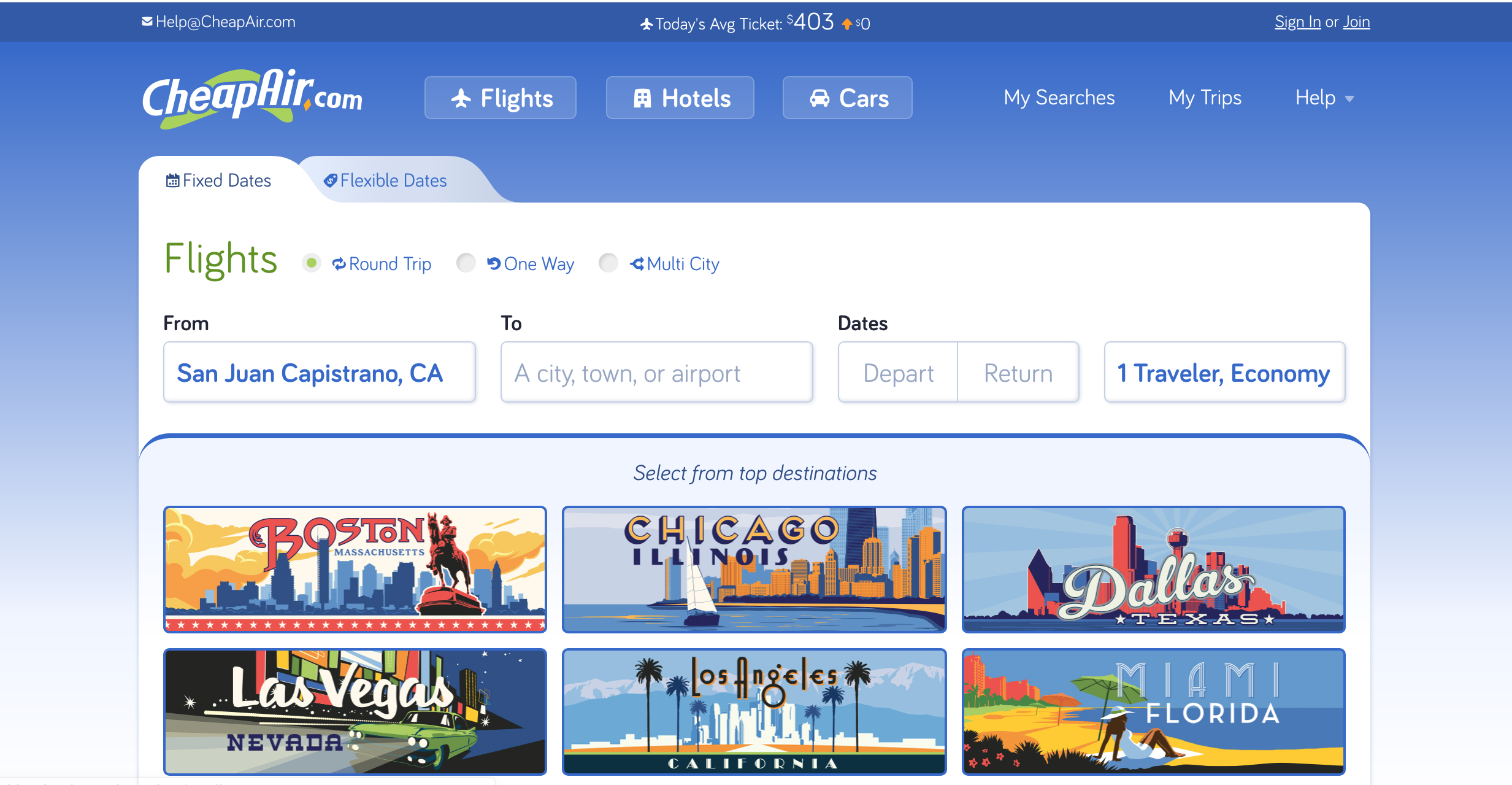 Many of these discounted airfare sites can help you find the best route to take to save on airfare. Some of the websites offer bidding tools, and some allow you to receive notifications on your cell phone when prices on the tickets you are looking for a drop.
There are even tools on discount airfare sites that allow you to select a destination and search by the cheapest month to fly to the area. While many of these prices could be found through traditional ticket purchase sites, it often requires a lot of legwork and these sites can do that same work almost instantly.
Instead of wasting your time comparing flights and finding the cheapest routes and airlines, you can price shop on a couple of these sites to save a lot of time and money.
Some of the tools available to you on the website are:
FareTracker feature. Choose a destination you're keeping an eye on, and they will send you an email every time that route's price drops.
Fixed and flexible dates options.
Low fares and best deals alerts.
Price Drop Payback. If fares drop after you purchase, they will credit you back the difference.
Roundtrip, one-way, and multi-city options.
Whether you plan ahead or take advantage of the last minute deals that many airlines offer to fill their flights, you can save a significant amount of money on airfare by shopping around and having some flexibility with your travel times. Next time you need to book a flight, use these tips to see what a difference they can make.
Bon voyage!