United Airlines Has Officially Instituted Incredible New Family Seating Policy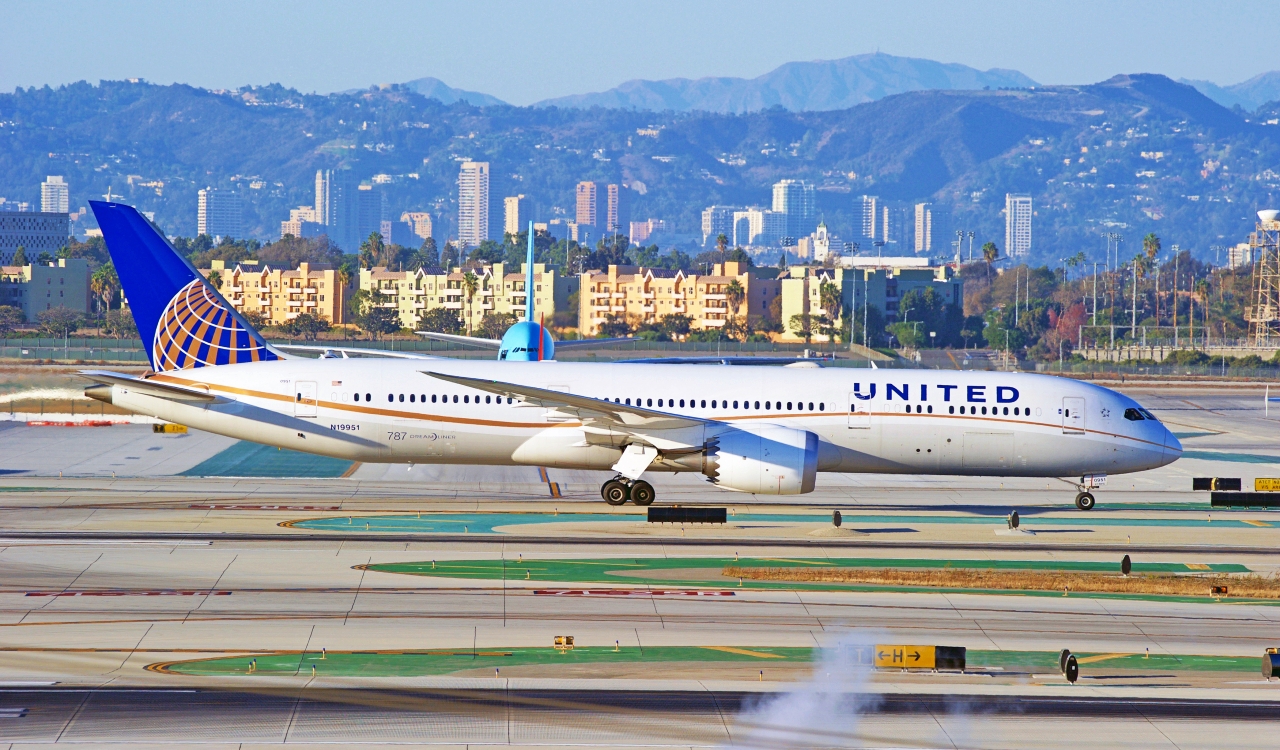 If there is one thing many of us have hated about flying, it's the issue regarding trying to get seats next to family members. Even if you buy the tickets at the exact same time, there might still be a problem sitting next to your family. This can be especially problematic for parents with young children. While you might get lucky and be able to switch seats with another passenger, this was not always possible or even allowed.
Thankfully, it seems that United Airlines has finally decided to do something about this ordeal. This past week they officially announced that the company will be featuring a new seat map that will ideally help families with children under 12 to find seats next to each other, free of charge. United does not "technically" have Coach seating, as they simply call it "Basic Economy."
This seating map will include the Basic Economy seats along with the others.
The seat map technology is supposed to find available adjacent Economy seats at the time of booking. It will then open up complimentary upgrades to other available seating if that is needed. Yet there might be an issue where seats simply are not available for families to sit next to each other. In these cases, United Airlines will offer customers the option to switch to another flight to their destination in the same cabin for free. They will not charge any extra pricing, even tax, to do this.
Why United Airlines Is Doing This Now
It's pretty clear that this move is a good one by United, and it seems that the move is being made now due to its relatively new CEO, Scott Kirby. He has been on the job since December 2020, but that should say a lot. He took on the role during a major Pandemic, even when we did not yet have a COVID vaccine ready for everyone. Of course, that meant traveling was not as common as it used to be for the first year or so of his time in the role.
Yet now people are flying more often again, even visiting places they never went to before. Mostly due to this idea of missing out, knowing another Pandemic could happen at any point and you would not want to be stopped from going somewhere you always wanted to visit. On top of this, several major Asian countries re-opened in Spring 2022 in a small way while places like China and Hong Kong really just now opened without restrictions as of this year.
Therefore, Kirby started to see what he could do as CEO and this was a good plan that should have been in place well before he took on the role. In an interview with CNBC last week, Kirby claimed: "As a father of seven, I understand this and have sat away from our kids on many flights."
Knowing the frustration is important, and it's clear that United Airlines is going in a more positive direction that will allow them to compete with other airlines in this territory at least. Yet most of this might very well be due to being pressured by the federal government. The American Economic Liberties Project advocacy group praised President Biden's recent State of the Union speech, where he called on airlines to end family seating fees. William McGee, Senior Fellow for Aviation & Travel for the group, said in a statement:
"Under intense scrutiny, United has now publicly acknowledged that family seating fees are a problem – something many other U.S. carriers deny. But the devil is in the details, and while United's voluntary actions may prove helpful, they are not a replacement for government regulation."
Plus, the U.S. Department of Transportation in July 2022 called on airlines to make seating for children next to accompanying adults available at no extra cost.
What Else You Should Know About The New Family Seating Policy
While United will begin to open up more adjacent seats immediately, the full policy change will not take place officially until early March.
United Airlines believes this will be a huge asset to families, saying in an official statement: "[the policy will ] take a lot of the stress out of the up-front process. So you book your ticket, you know you have a seat, instead of having to wait to get to the airport and cross your fingers and hope that you could get a seat [next to your child],"
It appears that this specific policy was put in place more for your average traveler and not those who often fly first class. This is why United Polaris, First Class, and Economy Plus will not be included in the new family seating policy change. Some believe that United is not including them due to the price of the tickets, but it's likely down to something pretty obvious.
When you're sitting in more luxurious, spacious areas…there are fewer seats available. That is sort of the idea because more room is really what you're paying for when you fly in one of these areas. In fact, United makes this very point on its website describing its seating options. They claim there is more power with the seats, and the first-class options allow you to pull your seat all the way back.
That means that there are fewer options available for people to sit next to each other, especially a family of more than 2 to 4 people. On top of this, if you are booking one of these seating options, you're unlikely to run into as many issues when it comes to sitting next to family members anyway.