United States Issues New Travel Warnings For Caribbean And South American Countries
The U.S. State Department has issued travel warnings for several countries, including Haiti, Jamaica, Peru, Chile, and Colombia.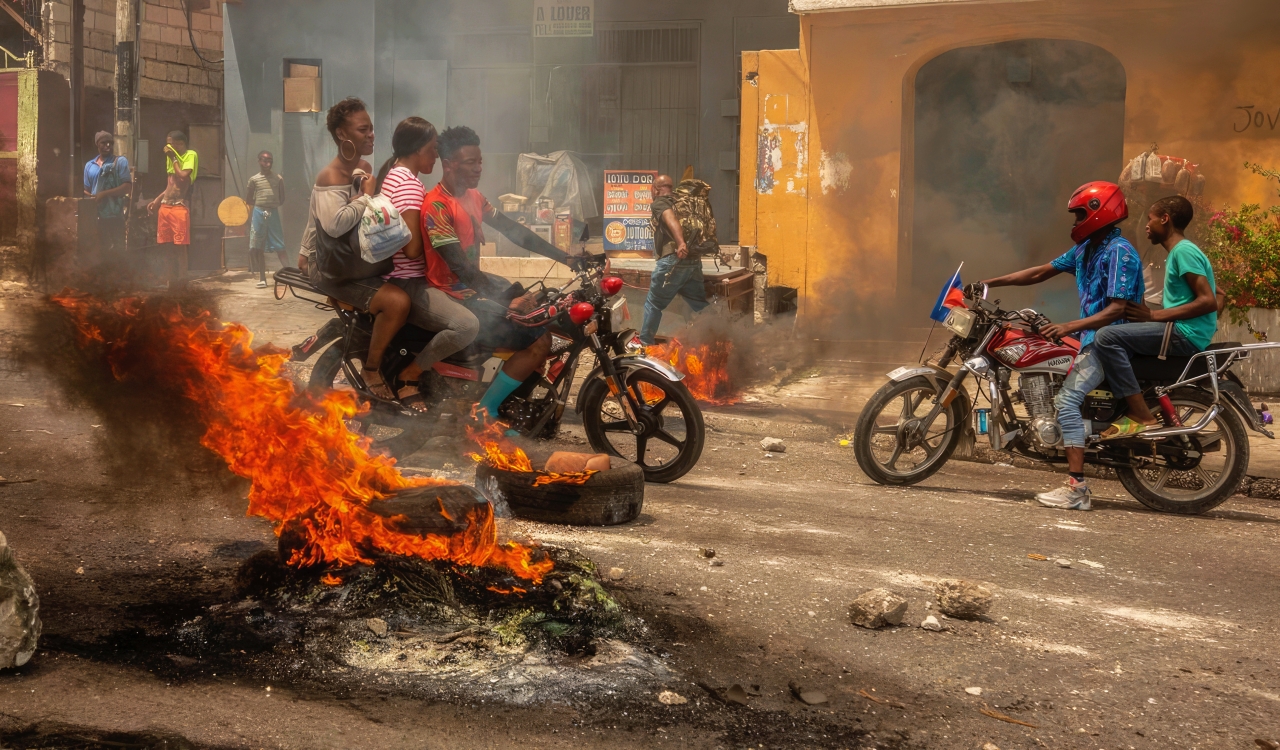 The U.S. State Department is warning Americans to steer clear of several places due to a massive increase in crime. The United States also issued warnings for several Mexican regions, many of them incredibly popular, just about a month or so ago. The reason for this was the same as the issue they cite here, an increase in criminal activity. There are also more things to consider beyond criminal problems too, such as ongoing civil unrest in some nations.
Among those they issued travel warnings for, they included: Haiti, Colombia, Jamaica, Chile, and Peru. The one they particularly are worried about is Haiti, as it has the highest level advisory of "Do Not Travel." The reason for this has to do with "widespread kidnapping." Many of the kidnapping victims have been United States citizens and numerous ransom negotiations have taken place to get them back. As many Haiti criminals assume Americans traveling to the country have a lot of money.
Haiti & Jamaica Woes
According to the State Department, several Americans have also been harmed during these incidents as well. On top of that, Haiti has also seen an increase in robberies and carjackings. If that was not bad enough for you, several mob killings have taken place against assumed criminals. The crime and other issues have gotten so bad that Jamaica even considered sending some of its police and soldiers to help Haiti deal with its ongoing violence.
The issue has been crippling the capital for several months now, and Jamaica wants to help. However, they might need to consider taking care of their own first. The country has its own criminal issue. Jamaica has seen an increase in violent crimes over the past few months. The United States has issued a Level Three Advisory for the country, which translates to "reconsider travel."
Jamaica has reported a pretty high homicide rate over the last several years. In fact, it's so bad that it ranks among the highest in the Western Hemisphere. That is saying something when you think about all of the countries in that region of the world. Most of the American government personnel have actually been prohibited from traveling to several areas here. They're even told to not take any buses and to never drive outside of Kingston at night.
South American Controversies
Colombia has seen a major increase in violent crimes over the last few months too. They were also given a Level Three warning by the U.S. State Department. Currently, the country has been struggling with a lot of crime but also political turmoil. Representatives from the government and even the National Liberation Army or ELN (the largest guerilla group in Colombia) have been meeting in Cuba this past month. It is part of their third round of talks to not only discuss peace but also a cease-fire.
The U.S. State Department reports that ELN, Revolutionary Armed Forces of Colombia – People's Army (FARC-EP), and Segunda Marquetalia terrorist organizations, on top of the Clan del Golfo among other criminal organizations continue operating and attacking people in the country. This is why peace talks need to go well soon or hundreds to possibly thousands more will die.
They are all somewhat exercising force and wanting to show their power. Demonstrations are occurring regularly with some large public demonstrations over a "variety of political or economic issues." Some of these exercises or demonstrations have been known to shut down roads and highways.
Colombia is not the only South American country in bad shape, Chile & Peru aren't in the best place either. They have been given a Level Two Advisory which translates to "increased caution." Issues in these countries are not anywhere close to as bad as the problems in Columbia, Haiti, & Jamaica. However, that does not mean that there aren't any possibly major issues to consider before traveling to either one.
Chile & Peru Problems
Currently, both Chile & Peru are also experiencing political turmoil, with some large-scale demonstrations taking place inside major cities. Peru was in a much worse place beforehand and their Level Two Advisory is a major improvement from earlier in the year. They had a higher rating due to widespread national protests over the resignation of the country's President, Pedro Castillo.
This past January, Peru had to evacuate hundreds of tourists from major travel sites such as Machu Picchu as protestors clashed with police due to the transition of power in the country. When Castillo resigned, he handed over power to his deputy, Dina Boluarte. However, citizens did not believe that she would operate in the best interests of Peru. Ambassador of Peru to the United States, Gustavo Meza-Cuadra, recently told FOX News:
"The improved travel advisory issued by the U.S. Department of State is welcome news and a further reminder to the world that Peru is open for business. The upgraded travel alert underscores the safe and stable reality we see on the ground in Peru and should encourage travelers to visit. We look forward to this improved travel advisory giving U.S. travelers the added confidence to book their summer travel and enjoy the warm hospitality of the Peruvian people
Of course, some protests are still ongoing. Baseline crime has increased, which includes things from petty theft and carjackings to things like mugging and assaults. Many of these even take place during daylight hours, according to the U.S. State Department. The Colombia-Peruvian border is also of concern simply due to the problems currently in Colombia.
Smart Traveler Enrollment Program
To avoid potential issues, the State Department is suggesting that people try to pay close attention to the department's guidelines on traveling to high-risk areas. If Americans must visit them, they suggest enrolling in the Smart Traveler Enrollment Program. Which is a free service that allows U.S. citizens and nationals traveling & living abroad to enroll their trip with the nearest United States Embassy or Consulate.
This can be critical, as it would allow them to be aware of your presence in the country and offer help if needed. You'll also get important information from the Embassy about safety conditions in the specific country you're going to. Which can help you make better decisions about your travel plans. On top of that, the U.S. Embassy will contact you if there is an emergency in the country. Which could be anything from a potential natural disaster incoming, civil unrest taking place, or even a family emergency back home.
That is another major thing this gives you. If your family needs to get in touch with you over an emergency, they can call up the Embassy. Someone from this area will then relay the message and even allow you to use some communication device to get in touch with someone back home. Whether that is a phone or computer if you should need this.